Well, well, well. What have we got here? The first post in God knows how long.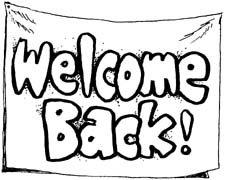 So much to share - things have certainly changed from when we last spoke, so where to start?
First - I have a job! A full-time, proper job! Since the start of the year I have been gainfully employed as an editorial assistant/writer for a London B2B publisher. This is part of the reason my blog posts have been so sporadic - it keeps me pretty darn busy.
Second - The Boyfriend has a job! He is now an account manager for a fancy London design firm. Hopefully this means I will have my laptop back (his take over of my machine should be over now he has a job).
Thirdly - We have a flat! After a month in the soul-destroying waste land of Canada Water we are back in the W4. Okay, so that was a little harsh, but if you had to put up with the Jubilee Line day after day you'd feel that way too!
I have also ventured outside of the great UK to Christmas Markets in Belgium, taken part in more London-based site seeing and joined a knitting class.
So stay tuned for more details and more (regular) blogs.
Until next time....